Your Wedding Needs THIS to Sound Amazing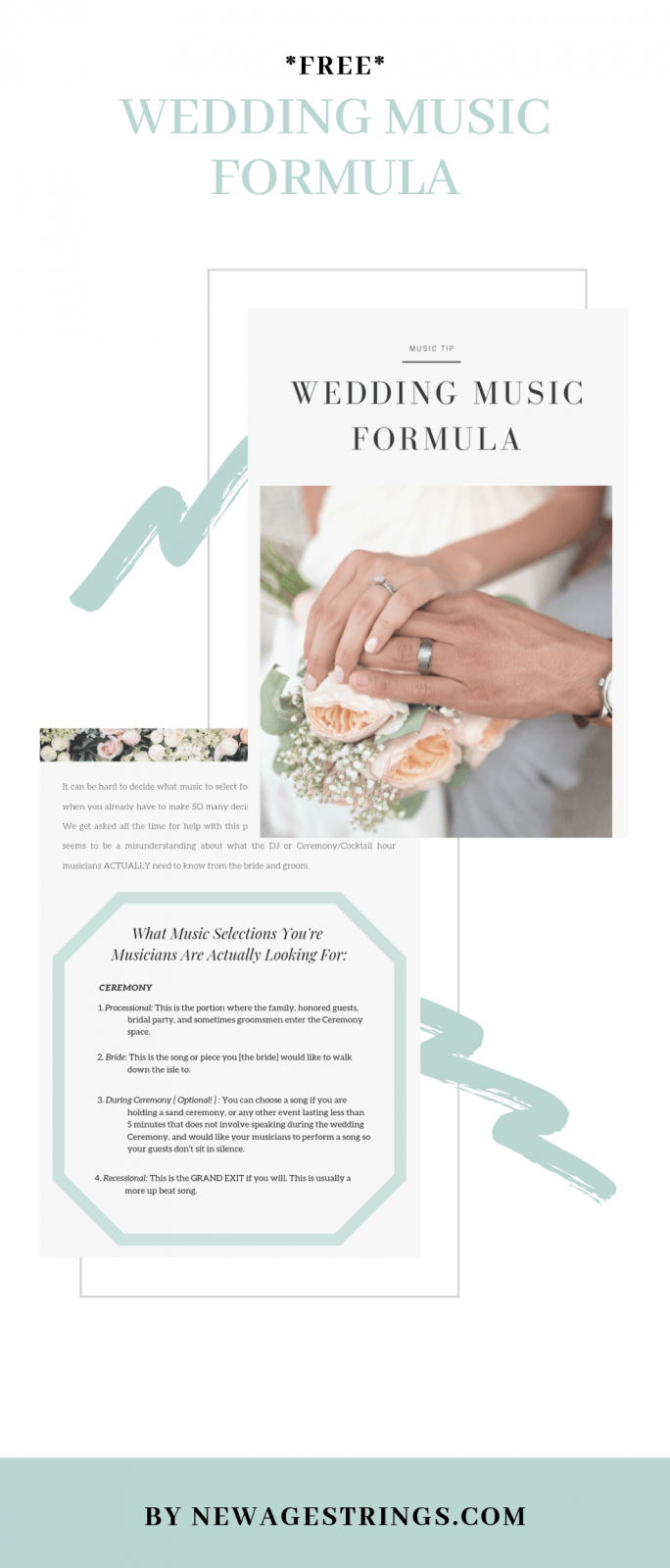 So you're engaged, and after you've celebrated with some bubbly, you find yourself overwhelmed and confused with how to plan a wedding. Let's face it, we didn't all major in event management, event planning, or party planning.. you get the point. The music portion of the wedding can be very overwhelming as well. Luckily we live in a modern age, and can be more flexible than ever with what we wish to have performed on our wedding day!
We've all been to a wedding or two by the time it's our turn to get married, but who actually pays attention to the order of events? No one, because we're busy celebrating with the bride!
WHY DO I NEED A WEDDING MUSIC FORMULA?
If you've decided that your engagement will be 2 years, or it's the morning after your proposal day and you just can't wait to start planning, we've compiled some top-notch info. for you, that'll make you prepared, unlike ANY bride.
Imagine this: You find your top three musical ensemble choices, and before even booking you send them your already set requests for your ceremony, cocktail hour, or reception. Can you say MIKE DROP? (Pun intended)
Examples of popular but outdated Ceremony song selections:
Processional- A thousand years, Christina Perry
Bride- Canon in D, Pachelbel
Recessional- Wedding March, Mendelssohn
Examples of not commonly used Ceremony song selections:
Processional- 

Somewhere only we know, Lily Allen

Bride- 

All of Me, John Legend

Recessional- Love on top, Beyonce
Need some help choosing the perfect songs to represent you and your hubby? We're here to help! Along with our FREE Wedding Music Formula, you'll also receive an extensive music list to help inspire your wedding day soundtrack. With this PDF, you'll be able to craft a precise list for your musicians in no time.
In this FREE 4 page PDF you'll get:
The simple Wedding Music Formula
Examples of songs for each stage of the Ceremony
A breakdown of what each part of a traditional Ceremony consists of
Explanations of what your musicians are looking for and need from you
Let us know your selections when you've finished by shooting us an email or by tagging #NewAgeStrings on Instagram!
Get our *FREE* Wedding Music Formula
SUBMIT YOUR NAME AND EMAIL BELOW